About Us
Message from the Chairman: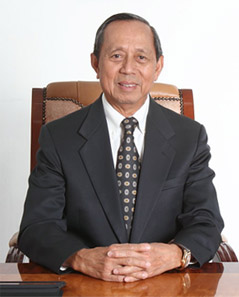 The most sophisticated and dynamic garment industry nowadays is intimate apparel. With its fashion and functional direction grow aggressively in this era, supply of top quality material to make the right garments, is playing a key role. We, WinnerSumbiri Knitting Factory or WSK in abbreviation, are playing a part of this success story.
Established in 2001 with the most modern, best warp knit and circular knit machineries, also supported by a full range of dyeing, finishing and printing facilities. Manned by a team of seasoned technical staffs, we are ready to serve you and to make your products a success story.
Social compliance, we are Green Company. No pollution goes to canal and river. No pollution goes to the open atmosphere. All waste heat or water is recycled. The only Green Company in town!
Our capacity: 1,200,000 meters per month of high quality fabric
Our scope: All kinds of fabric for underwear industry such as bra, panty, cami, shapewear, swimwear, activewear and men's underwear
Our Motto: High quality products, Constant innovation, Speedy delivery, Good prices
"We are ready to serve you. We are ready to be your strategic partner."